Okay... I've recreated it. Spent four hours yesterday before I kicked the wire and it went poof... But I wanted to make it, damn it!
I think Willow and Fred came out particulary good... not so happy with Tara... and poor Faith, but she was the only one who could pull it with those hair... *L*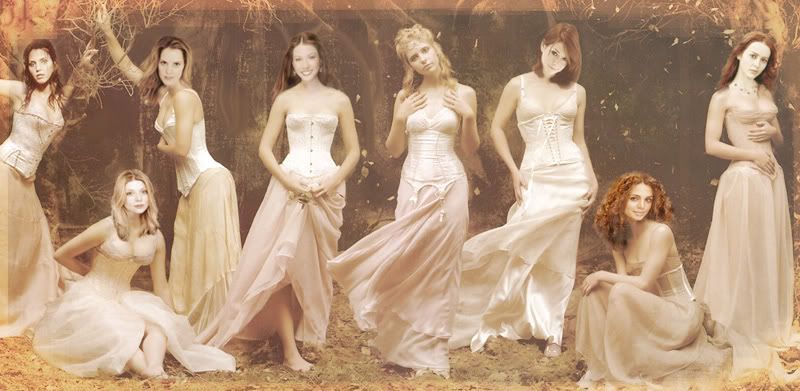 So, what'd ya think?
It's of course sharable, if you want it *g*